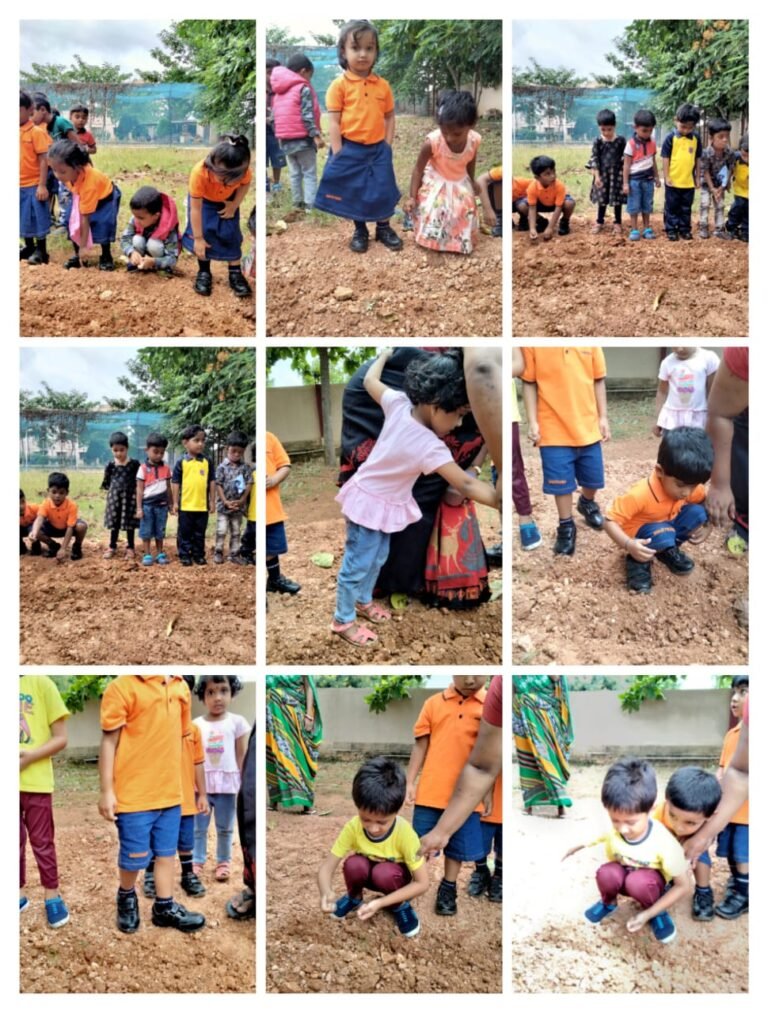 Field trip to: Plant Nursery
Place: Rampura
He Who Plants A Tree Plants A Hope………………………..
Earth is called the green planet due to the presence of plants on it. Without plants, the environment and human life on this earth cannot exist.
In order to instill the value of plants Paramount Public School organized a trip to the Plant Nursery for the Kindergarten students
They were taken to a nearby Nursery where the little ones were shown mud, pots, seeds and manure, different types of plants and their parts. The children had a wonderful learning experience and were full of excitement to see such different species of plants and beautiful flowers in different colours . They were also told about the importance of plants in our lives and why we should not cut trees. The trip was a great success and a memorable experience for the little ones.