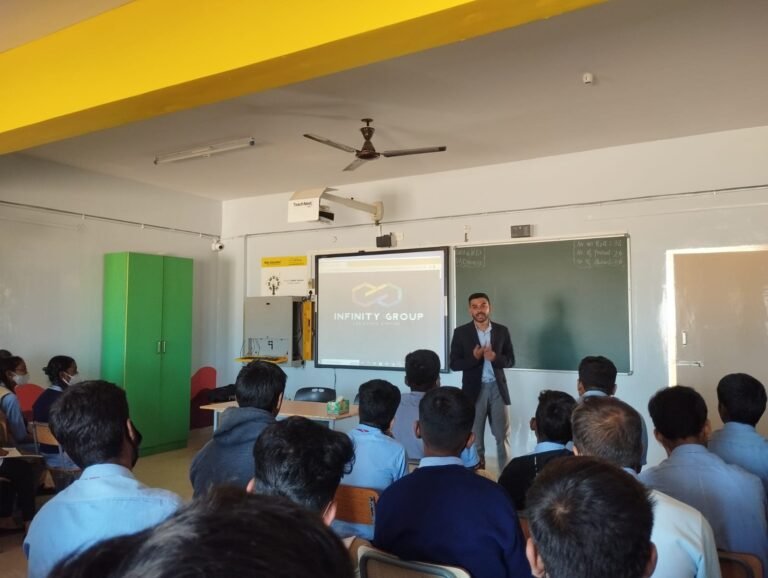 "Choose a job you love and you will never have to work a day in your life"

Paramount Public School in collaboration with the Infinity Group organized an exclusive Career
Guidance Programme on 16th and 17th January. The programme was basically for students of grades 9 & 10, which are their career-deciding years. The sessions were conducted by Mr. Shyam Sunder from the training and development section. During the first session the students were made to understand the importance of having goals in life and time management.
Giving examples of various successful people, the resource person explained how one can achieve success using their wisdom. The students were also apprised of the numerous courses and career options available and the steps to pursue them. The students were informed about different job profiles, universities, and industries they can opt for. The session concluded by motivating students to be confident and communicative in life. Besides, hard work, time management and focus on the line opted are important aspects to be taken care of. Overall it was a very lucrative session that enlightened the students about selecting the right career.