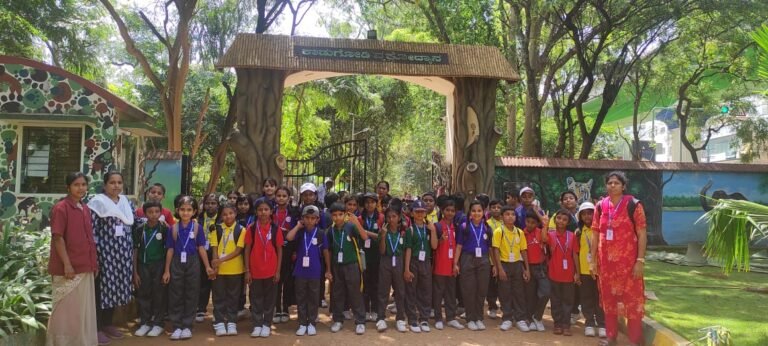 Gardens and parks serve as dynamic learning spaces, offering students an opportunity to witness their lessons in a tangible environment and subsequently apply this understanding to real-world contexts. Studies indicate that such interactive learning can positively impact a student's overall academic prowess.
With this perspective, our school organised a field trip to the Kadugudi Tree Park for our Grade 3 and 4 students. The intent was to provide them with a rich, first-hand experience that would complement their classroom learning about ecology and the environment.
While the students did engage in games and leisurely activities, the highlight of their visit was the exposure to the park's unique ecological setups. They expressed immense intrigue upon discovering 'hotels' specifically designed for insects by the forest department. This offered them a chance to observe a diverse array of insects and birds in their natural habitat.
Additionally, the park's open gym presented a unique opportunity for the students to engage in physical activity, reminding them of the importance of balancing work and play.
Overall, the trip to Kadugudi Tree Park was a harmonious blend of enjoyment and education. It underscored the significance of trees and their pivotal role in our ecosystem, leaving a lasting impression on our young learners.