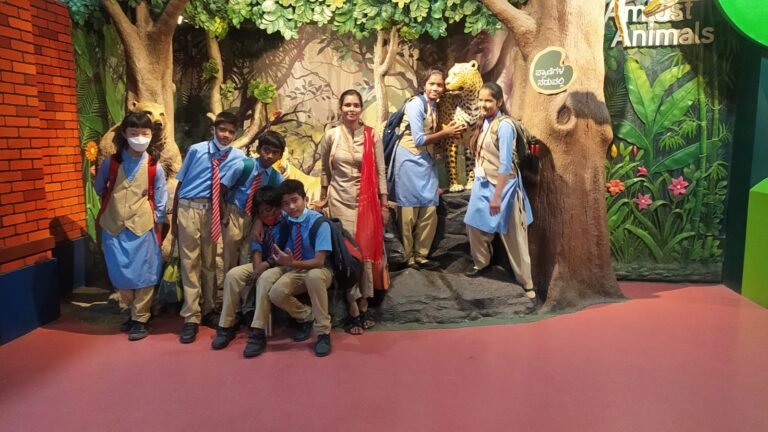 Paramount Public school organized an educational visit to the Visvesvaraya Industrial and Technological Museum for the students of grades 6- 10 on 27th September 2022. A group of 120 students participated in the tour which was organized to fulfill the academic requirement of the Practical syllabus of Science and Geography.
This gallery was of utmost academic importance to the students as it covered many parts of their Science syllabus including Space, sources of Energy, Electronics, Machines, Automobiles, Plant and Animal life, Biotechnology, Computer Science, and so on. In the end, the students visited the Fun Science Gallery which caught their attention instantly. 
It was full of Hand on Exhibits explaining the fundamentals of science. The students participated in different quizzes; played games based on science and loved the mirror illusions. The visit ended with an informal discussion among the students and teachers about the center and its galleries, followed by clicking a group photograph. The visit thus turned out to be successful by fulfilling it aim of imparting scientific knowledge in an interesting way to the students which will remain fresh in their memories for long.