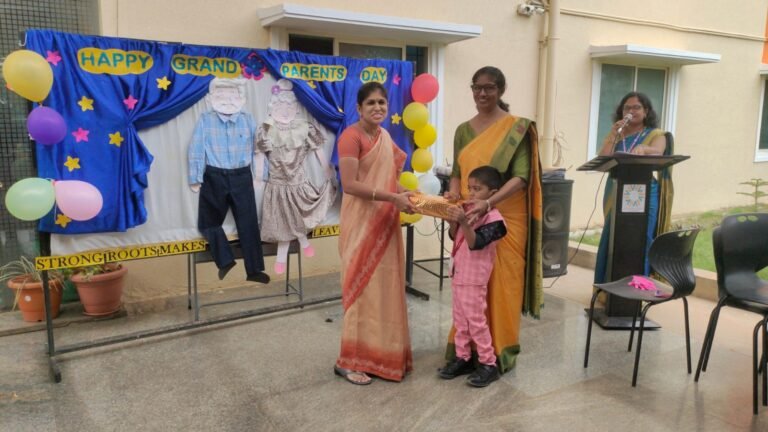 Grandparents are often regarded as the family's most precious gems, laying the foundation for a legacy filled with love, serving as the best narrators of tales, and preserving family traditions. To pay tribute to these remarkable individuals, the Pre-Primary section of Paramount Public School marked Grandparents Day on 2nd September 2023.
The event commenced with a warm welcome extended to all the grandparents. They actively engaged in a variety of entertaining games, displaying immense enthusiasm and spirit. The children eagerly expressed their deep affection for their grandparents, which was clearly visible on their radiant faces as they cheered on their grandparents during their performances.
Witnessing the sheer joy and contentment on the faces of all the grandparents was truly heart-warming. They fully embraced and cherished every moment of this special day. The event was undeniably a great success, and the school looks forward to hosting many more such memorable occasions in the future.