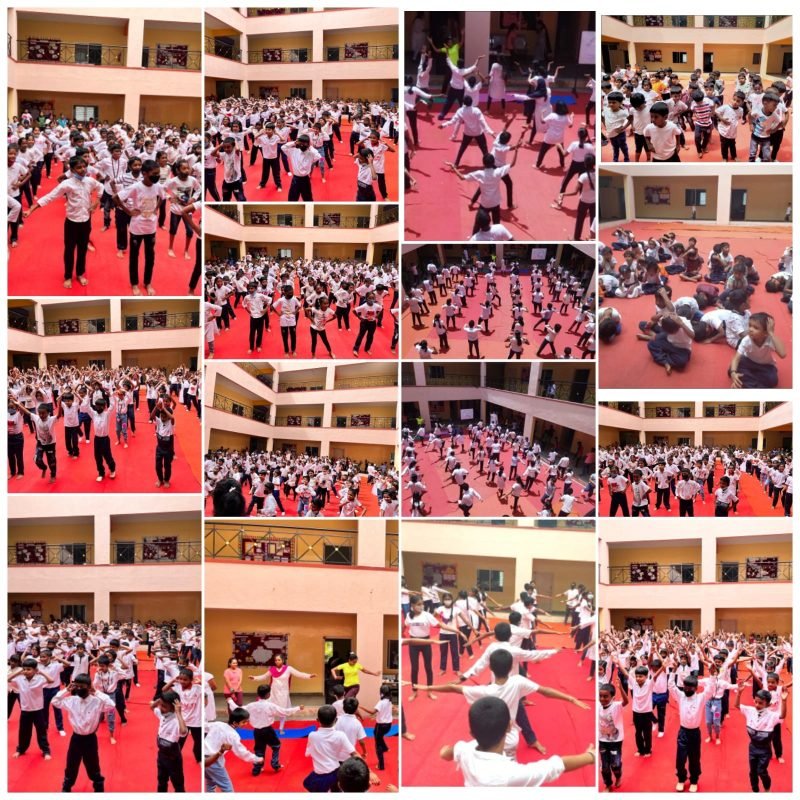 Paramount Public School has always been in the forefront to provide a holistic approach to health and well-being of our students, by keeping a healthy balance of mind and body. Yoga, being a catalyst to mental well-being embodies the unity of mind and body. It helps to instill confidence and to bring learning to children on an experiential level and teaches them to persevere, be patient, and work towards their goals.
To stay strong and be strong it is important to build up our immunity. In the pursuit of the same, on International Yoga Day, the students of Kindergarten to grade 10 and the teachers participated in Mass yoga on 21st June 2022. Yoga session started with warm up exercise, breathing exercises, chanting of Om and followed by various asanas. Yoga instructor briefed about the benefits of various asanas.
The celebration concluded with some breathing techniques meditation and relaxation. The students were encouraged to practice regular yoga to remain fit and improve concentration as they showcased a very energetic and spirited performance!