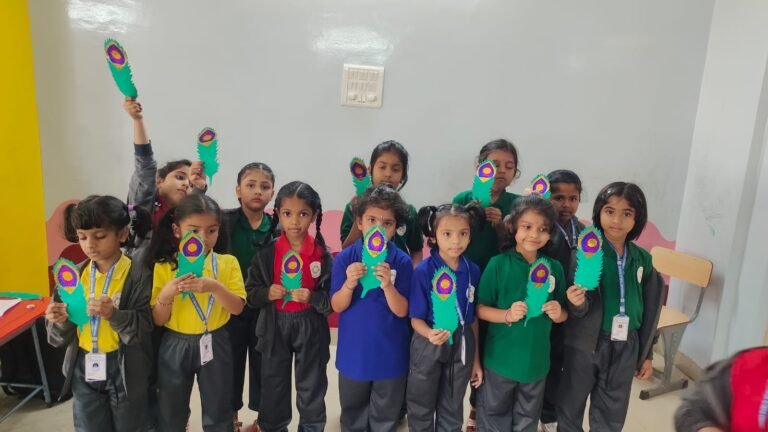 Dress & Performances:
Students from the pre-primary section up to grade 2 donned traditional Radha and Krishna costumes, complete with flutes and peacock feathers. Their performances, especially the Raas Lila dance drama, beautifully depicted the life and tales of Shri Krishna.
Speeches, Narratives & Skits:
Various students delivered insightful speeches in both English and Kannada, shedding light on the significance of Lord Krishna. Additionally, the high school students put forth a captivating skit, illustrating the birth of Lord Krishna and the overarching theme of good triumphing over evil.
Message from the Principal:
The school's principal, Mrs. N. Shivajyothi, played an integral role in the day's festivities. She warmly greeted the students and highlighted the cultural importance of Janmashtami, emphasizing the value and reasons for celebrating such festivals.
Ambiance & Spirit:
The school was alive with a vibrant festive spirit. Melodious tunes, enthusiastic dance performances, and the overall joyous atmosphere showcased the school's dedication to upholding cultural traditions and offering a well-rounded educational experience to its students.