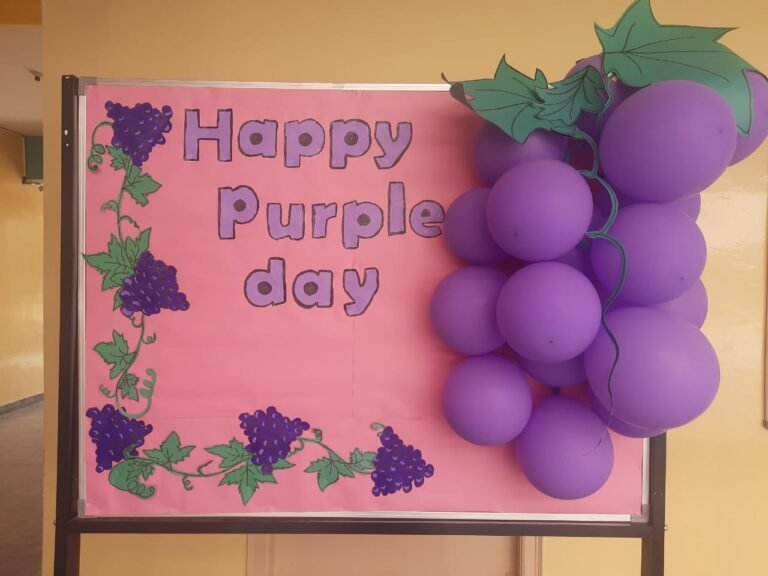 An Investment in Knowledge Pays Best Interest With the aim to enhance the knowledge of students Purple Day was celebrated by the pre-school on 2nd September 2022. The students and the teachers dressed up in purple attire. Children brought purple-coloured objects to show 'n' talk.
They also involved themselves in activities like colouring and craftwork. 
To add fun and nutrition to the day they brought purple-coloured food in their lunch boxes, which included grapes, beetroot, sandwiches etc. At the end of the celebration, students were given handmade butterflies and a
pencil stand to take away. Students enjoyed the day.